We use affiliate links and may receive a small commission on purchases.
The Fujifilm X-T4 was recently released, but it's still off budget, so it's the Fujifilm X-T3 that has joined our video arsenal. This mirrorless camera was released 2 years ago, at that time few APS-C devices could shoot in 4K at 60 fps, but it is still now a very powerful camera with a breathtaking quality / price ratio, especially for video. A sure bet.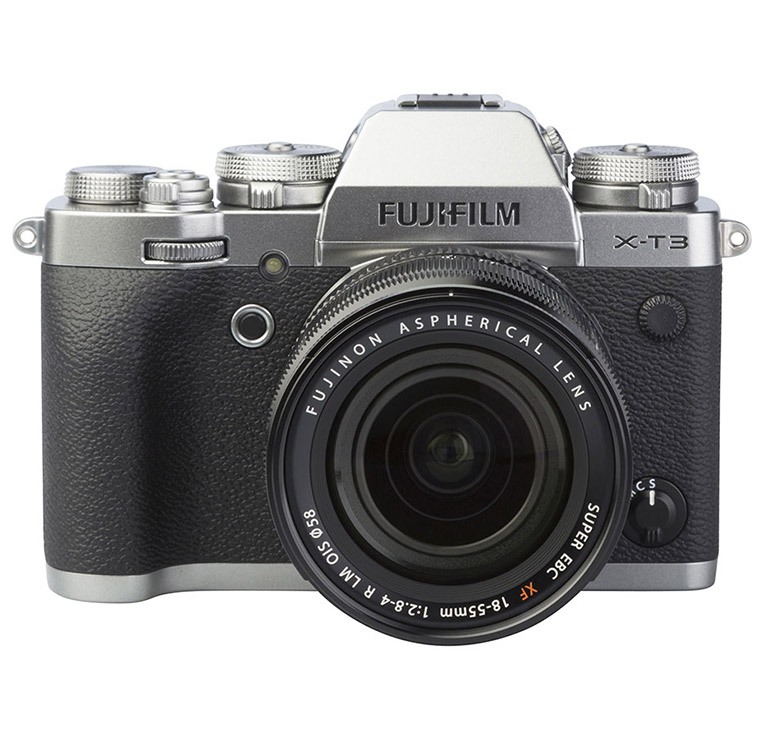 Appearance and ergonomics
The Fuji look is easily identifiable and this is the case with this Fujifilm X-T3, whether in black or silver version, with knobs and buttons everywhere that give it a super charming retro feel. The body of excellent manufacturing quality is weather sealed, it can therefore operate in conditions of humidity and rain but also in extreme temperatures announced between -10 ° C and +40 ° C. It is a device that at first glance reassures by its construction, we know that we are dealing with professional equipment that will last and resist.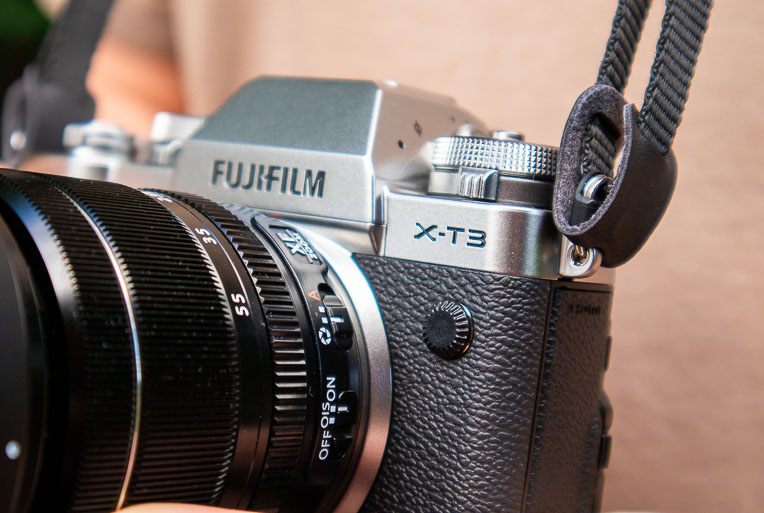 The new ones at Fuji – of which I am a part – discover these large adjustment knobs which are part of the charm and the power of these cameras. There are 2 double (one over the other) dials: the one on the left is used to choose the sensibility (the ISOs) above and the type of shooting (single, bracketing, multiple focus, panoramic, short burst and long burst) in below, the right dial is used to set the speed and exposure mode. There is a third smaller dial on the far right, this one allows you to make the exposure correction.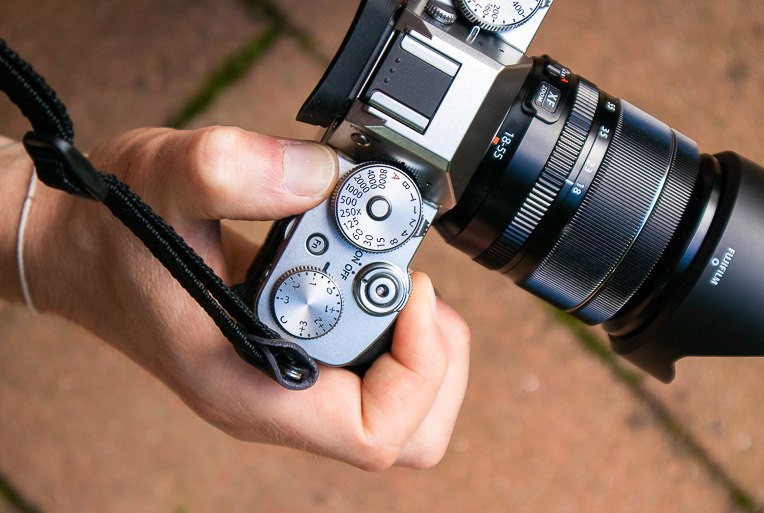 These knobs – just like other parts of the camera including the rings of the XF 18-55 lens – are very well notched, it is pleasant and easy to change the setting (except that of the exposure mode which is more difficult to maneuver). I don't have the "Fuji fingering" yet, but I imagine these changes are easily done blindly when shooting with experience.
Image quality
Fujifilm is known for its color science and image quality. It shows very quickly when using this camera. Since I photograph digitally, I systematically record in RAW (called RAF at Fuji), I must admit that it never even occurred to me to record in JPEG or RAW + JPEG, but that's what I started doing with the X-T3. It must be said, the quality of the JPEGs is excellent straight out of the box, "ok but the JPEG is already an interpretation and a compression made by the camera …", we all know this kind of reaction among photographers. And it's true, but I assure you, try it with the X-T3 or any Fuji camera, double recording, if only to quickly view your photos without having to launch Lightroom and then develop those where you want to go further. And maybe eventually you'll find yourself using the JPEG version. Just try.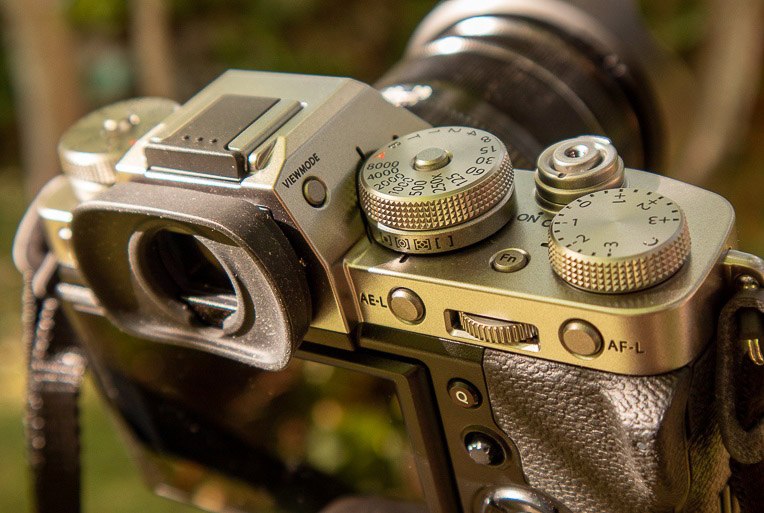 Quick tip: RAW + JPEG recording has another real advantage with the X-T3, you will be able to zoom deeper into the image on the screen. In RAW recording only, zoom is limited.
Video recording
This is the reason that made us switch to the X-T3. Since we launched our YouTube channel The Windy Burrow, we have been filming with the little Canon EOS M50, which is an excellent small hybrid, with good capabilities but still primarily intended for vlogging. Under certain conditions, the M50 was dragging a bit.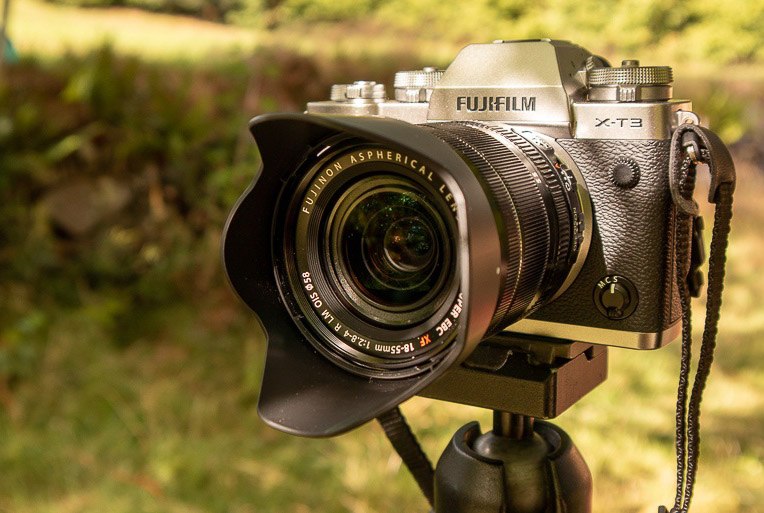 The X-T3 can record in 4K DCI, i.e. 4K Cinema (4096 x 2160 px), up to 60 fps (cropping), all in 4:2:0 10 bits at 200 Mb/s internally and the possibility of switching to 4:2:2 10 bits with an external HDMI recorder. On the codecs side, you can choose between H.264 and H.265, All-Intra or Long-GOP. In Full HD, the frame rate can go up to 120 fps, that's slow motion up to 5 times. 11 stops of dynamic range.
What's missing?
Obviously, the X-T3 is not the perfect camera (is there any perfect camera?). The lack of IBIS (In Body Image Stabilization) makes it more difficult to use handheld for video without a stabilized lens. Fortunately the wonderful XF 18-55mm F2.8-4 R LM OIS kit lens is OIS.
Some could argue that the grip is really small, it's true that for big hands it might me a small issue, but not a big deal.
The NP-W126S battery life is quite short, announced at just over 300 photos officially, we experienced a full drain after around 1 hour of recording in 4K 24p. We quickly acquired other battery.
Quick tip: we also have a Anker PowerCore Speed 20000mAh PD power bank that can be used either to recharge our devices or to power up the X-T3.
About the XF 18-55mm F2.8-4 R LM OIS kit lens
The XF 18-55mm F2.8-4 R LM OIS kit lens is a fast and stabilized standard zoom lens. It weighs only 330 g, it is a great piece of glass, light, all-metal construction. It's really probably the best kit lens existing. Unfortunately it is not weather sealed like the body of the X-T3.
So, this Fujifilm X-T3?
It's already a real pleasure to use the Fujifilm X-T3, coupled with a cage and a microphone, it's a nice piece of technology for video making. It's a device that reassures, that makes you want to try a lot of things and that allows you to do them. It is robust, well done, beautiful and very powerful. We love it!
Visit our YouTube channel The Windy Burrow to see what you can do with a Fujifilm X-T3.